Chicken dinner is served. Photography courtesy of NeONBRAND/Unsplash.
HERE AT NEW MEXCIO MAGAZINE, we're convinced that summer weekends were invented so that everyone can enjoy the long days by eating copious amounts of grilled meats and pounding back slightly sweetened, but super refreshing, agua frescas. With Memorial Day weekend upon us, we're skipping the hot dogs and burgers and going straight to our favorite summer recipes.
From a smoky ribeye to our classically-delicious calabacitas, here are seven dishes we can't wait to eat this weekend. We've got our grills ready to go and our coolers stocked. Bring on summer!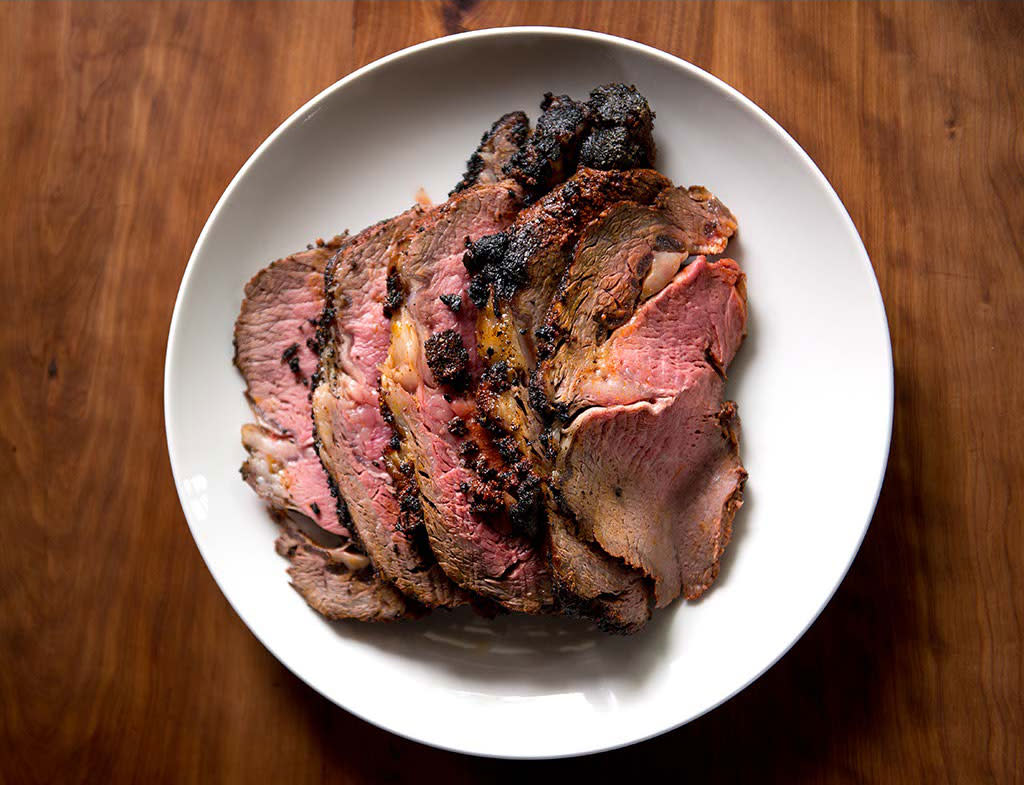 Charred Achiote Rib Eye. Photograph by Douglas Merriam. 
Charred Achiote Rib Eye
Marinated steaks is basically Grilling 101, but the achiote paste adds a whole other layer of earthy, peppery awesomness.
Pulled Pork Sandwiches & the Ranch House Slaw
That's right! This is a two-meat kind of barbecue, and this recipe comes straight from our resident Barbecue Queen herself. This pork is so good, it sometimes gets devoured before it can make it to the table.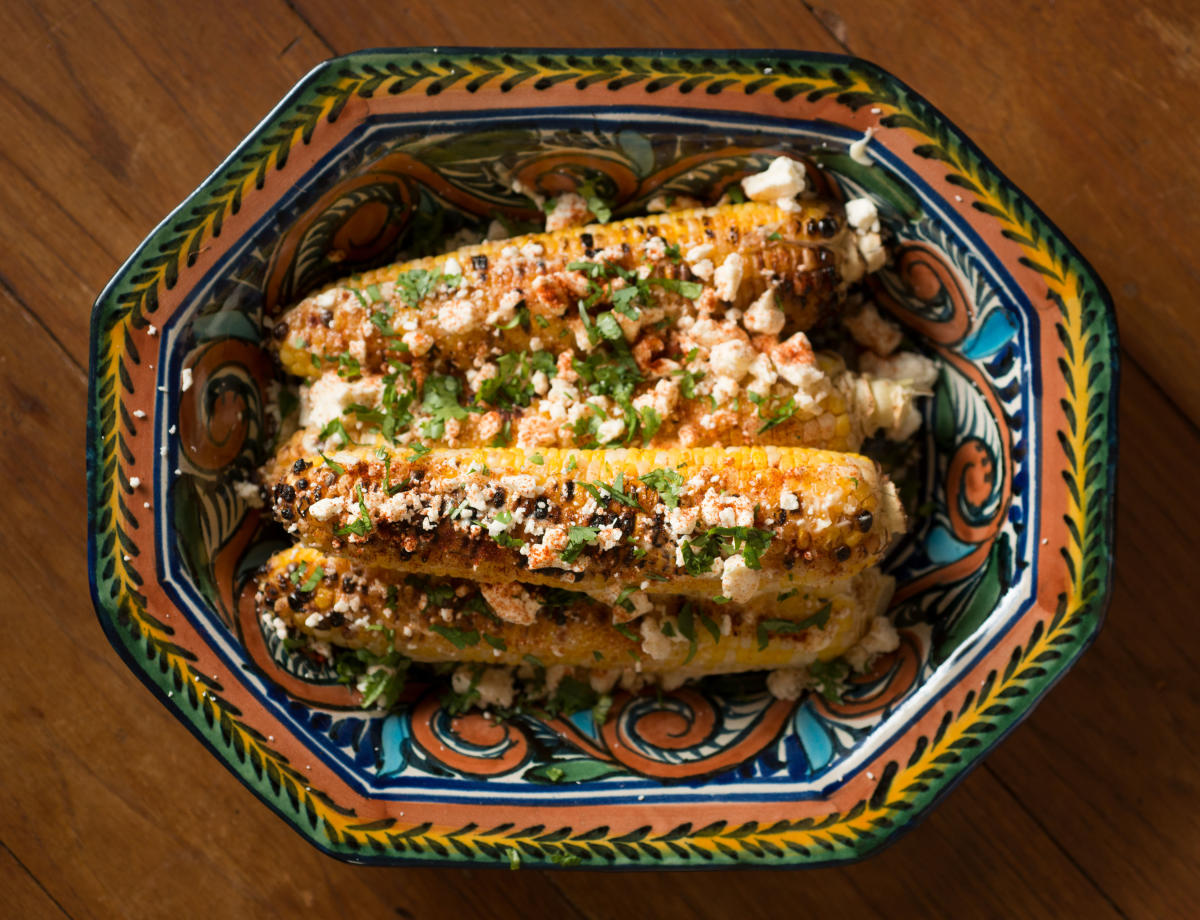 Grilled Corn with Tucumcari Cheese. Photograph by Douglas Merriam.
Grilled Corn with Tucumcari Cheese
We make this first. No compromises. Nothing says summer in New Mexico better than a gooey ear of corn in one hand and a can of La Cumbre's Slice of Hefen in the other.
Calabacitas
One of our personal all-time favorite side dishes for a barbecue. Light, but with enough heat, it's what this New Mexican craves.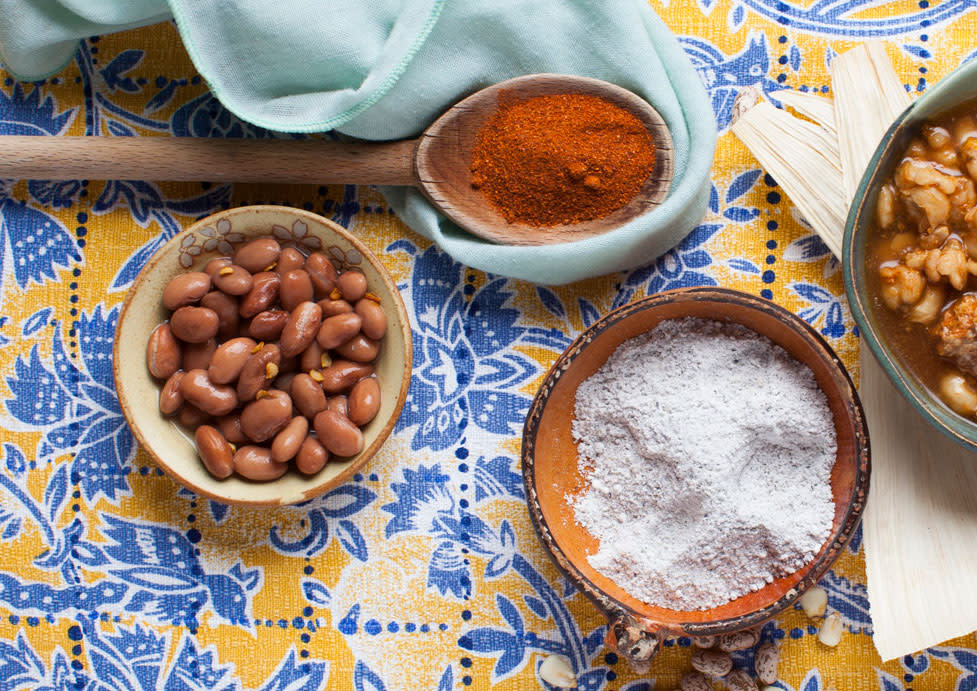 Frijoles de Olla. Photograph by Douglas Merriam. 
Beans & Chile
Because it's practically blasphemous to have a cookout without beans and chile in our state. These two recipes might be simple, but they make up for it in how fast you'll be cleaning your plate. And by "cleaning", we mean sopping up the extra chile on your plate with a tortilla.
Heidi's Raspberry Lavender Shrub
We know this is technically the eighth recipe, but what else were you going to use to wash down all of this juicy, charred meat? Water? We think not.
---