An estimated 1,700 Rocky Mountain and 1,100 desert bighorn sheep roam the state (from Bighorn Victory, May 2020). Photograph by Minesh Bacrania.
LET'S FACE IT: Our attachment to 2020 ranks just below a stinky pair of socks with a gaping hole in the toe. So when the chile drops in Las Cruces to mark the New Year, most of us will be celebrating with gusto (or a nice bottle of Gruet). But as devastating as this year has been, it's worth reflecting on the goodness that can be found among the rubble.
Certainly, it's been heartening to read the stories of our True Heroes, everyday New Mexicans who stepped up to help others in this time of crisis. And as I looked back through the past year's worth of issues to put together our list of favorites, there was so much hope and inspiration to be found among the pages, from Rose Simpson's interview with her mother, Roxanne Swentzell, and the revival of bighorn sheep in our state to the small joys of Cline's Corners and Arnold Clifford's inclusive understanding of the natural world.
Personally, I'm grateful that so many have worked so hard to keep us safe. And in a time of so much change, I'm joyful that this past year brought me to this magazine, to New Mexico, and to a host of wonderful new people. As you reflect on the past 12 months, I hope you can find many things to be thankful for as well.
By Molly Boyle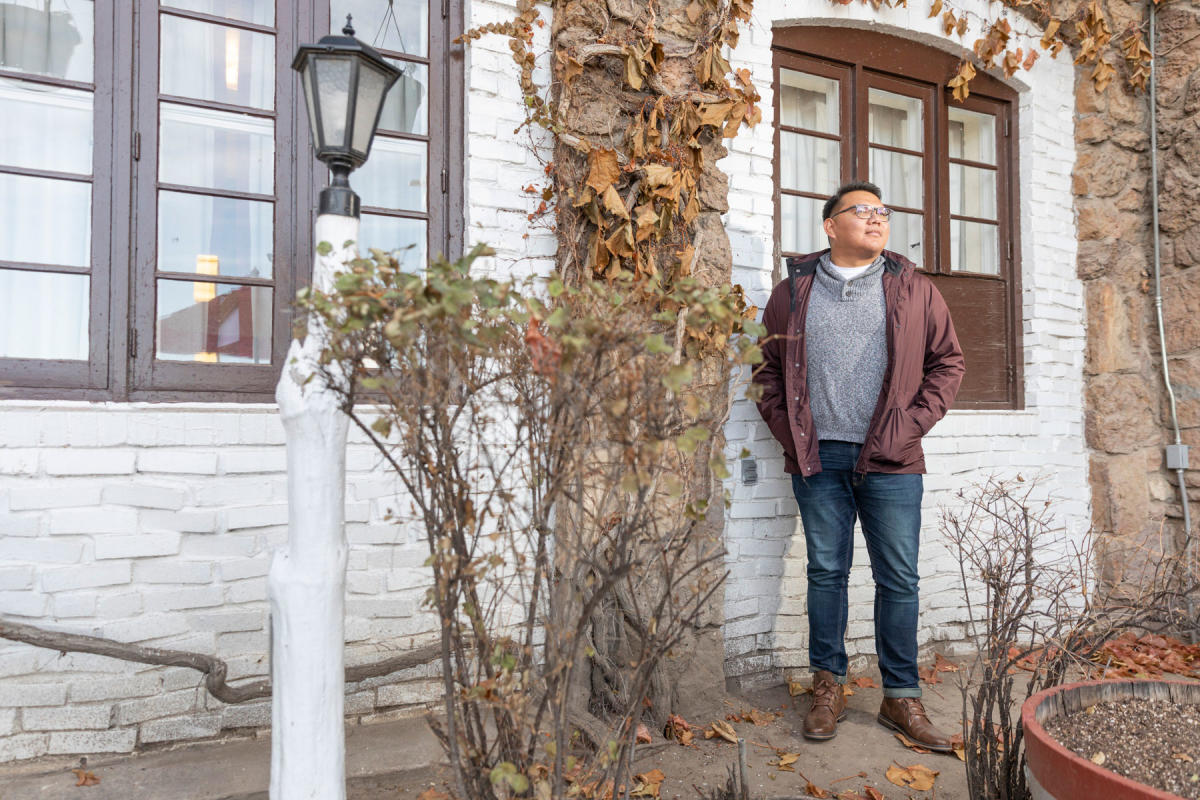 Jake Skeets at El Rancho Hotel in Gallup, near his hometown on the Navajo Nation. Photograph by Gabriella Marks.                                                                                                  
From the newest U.S. poet laureate to a flurry of bestselling books, the Institute of American Indian Arts gave Native poetry a platform—and its next generation is ready to roar.
By Andi Murphy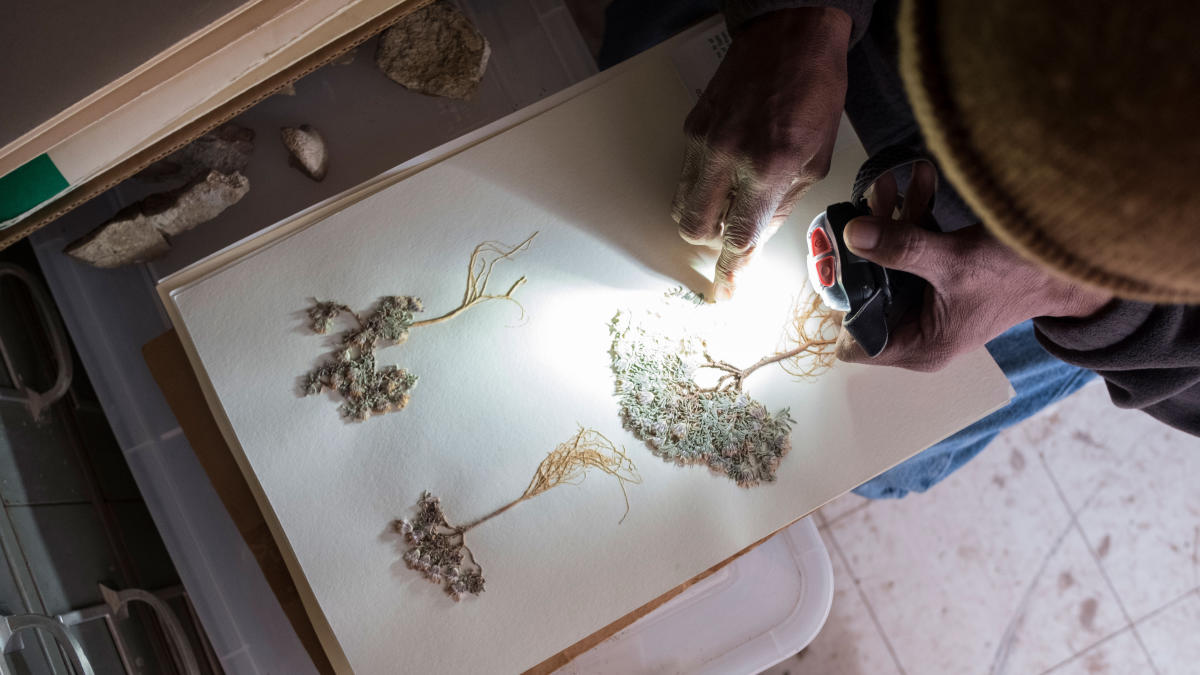 Arnold Clifford has documented more than 2,000 species in the Navajo Nation alone. Photograph by Jeremy Wade Shockley.  
Botanist Arnold Clifford is on a scientific mission to document life—ancient, modern, and endangered.
By Kate Nelson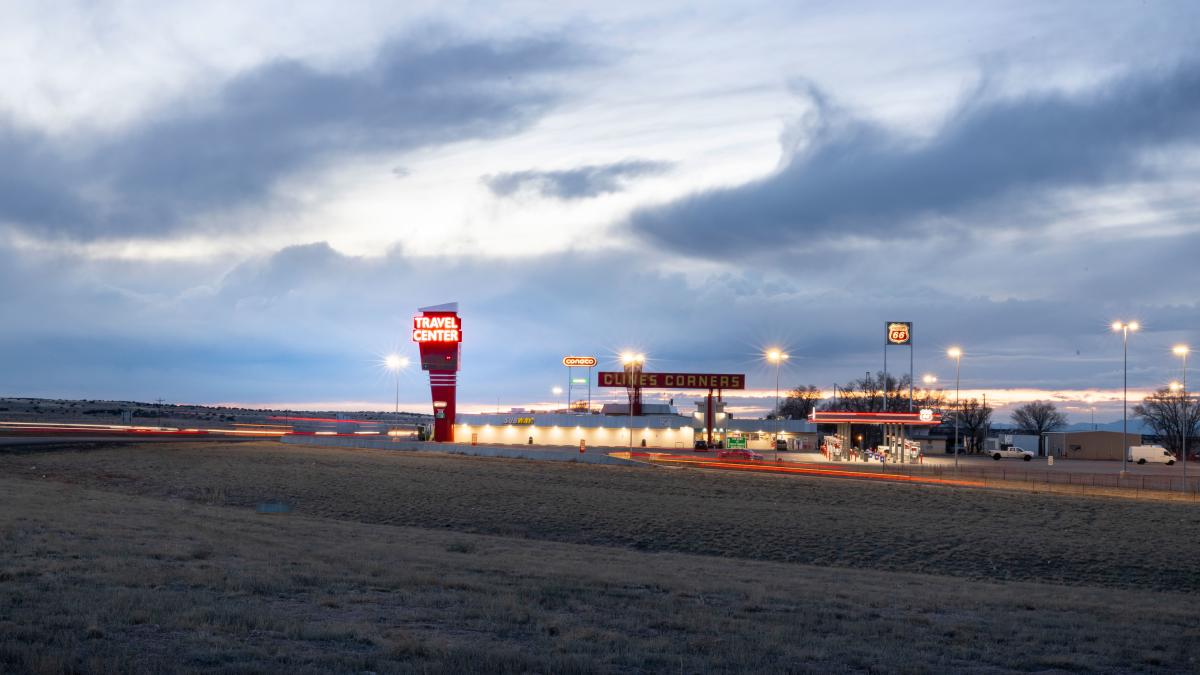 Between Santa Rosa and Albuquerque, Clines Corners stands like a beacon on the prairie. Photograph by Gabriella Marks.
Since 1934, a lone business on an empty plain has stopped traffic with nearly all the necessities—and quite a few oddities. ​
By Alexa J. Henry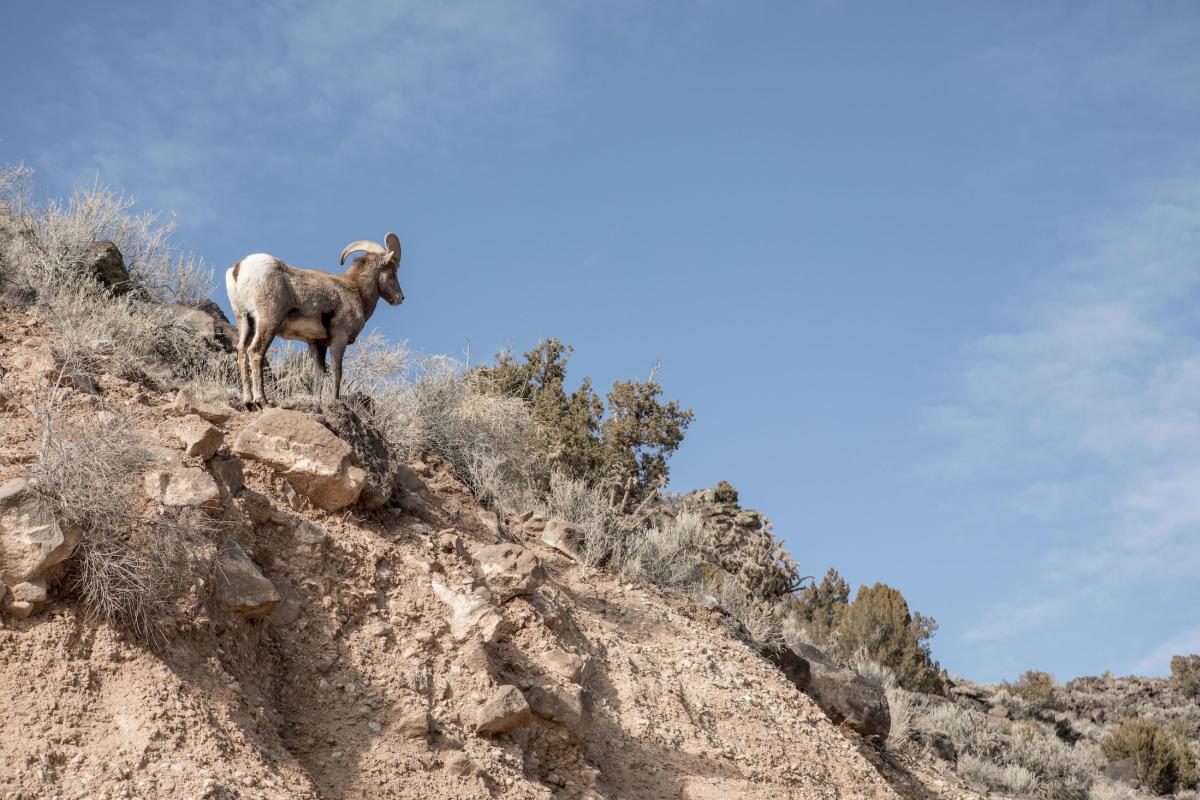 The conditions were nearly perfect for the annual census of bighorn last December. Photograph by Minesh Bacrania.
Fourteen years ago, there wasn't a single bighorn in the Río Grande Gorge. Now about 400 populate this 54-mile stretch. ​
By Rose B. Simpson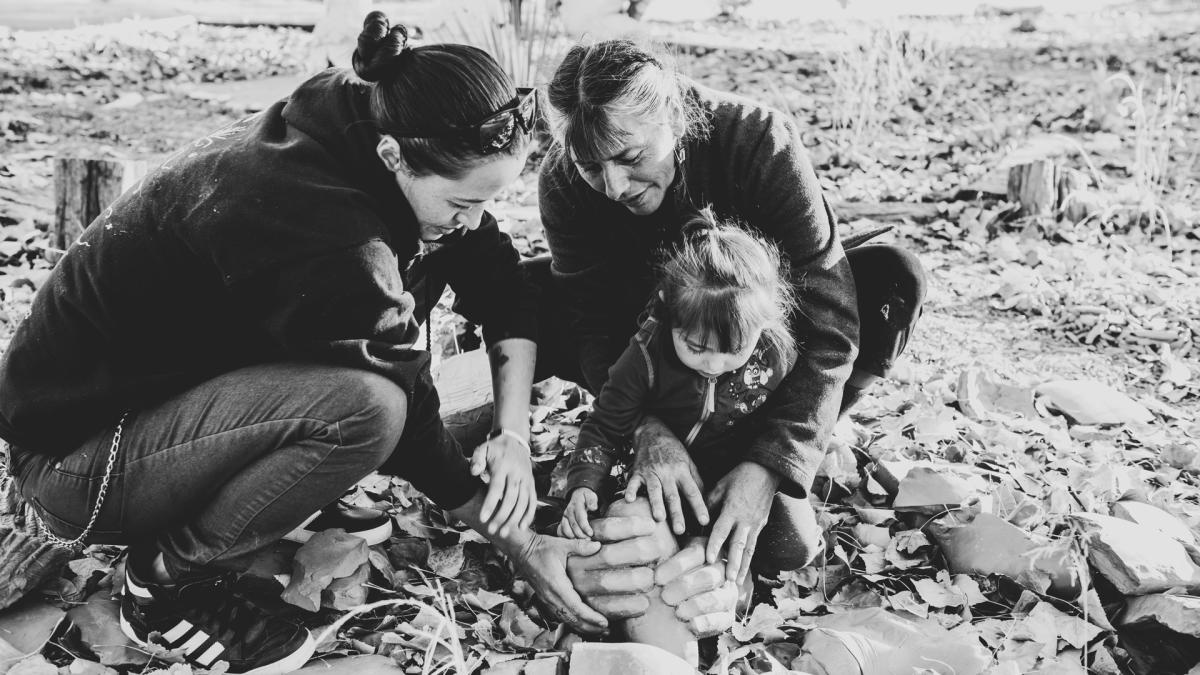 Roxanne Swentzell (right) teaches her granddaughter Cedar to make pottery with her daughter, Rose B. Simpson. Photograph by Ungelbah Dávila-Shivers.
When life throws us off-center, ancient ways may hold a cure. One way to find out? Ask Mama.
By Ashley M. Biggers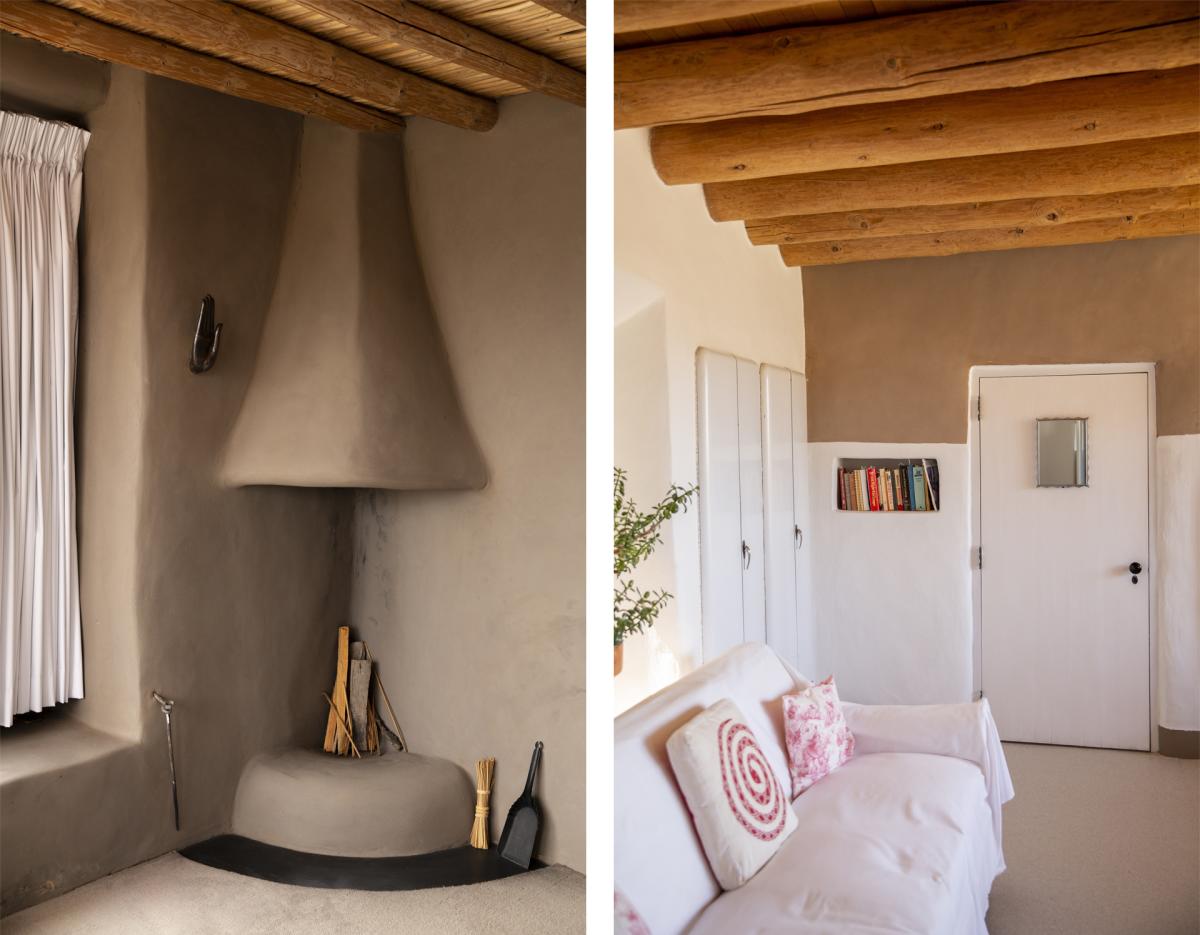 The Georgia O'Keeffe Home and Studio. Photographs by Krysta Jabczenski, 2019, © Georgia O'Keeffe Museum.
Adobe is New Mexico—marked by our dirt, our hands, and our spirit. Thanks to preservationists and modern practitioners, fine examples of adobe architecture exist as homes, churches, restaurants, and historic sites.
By Christina Selby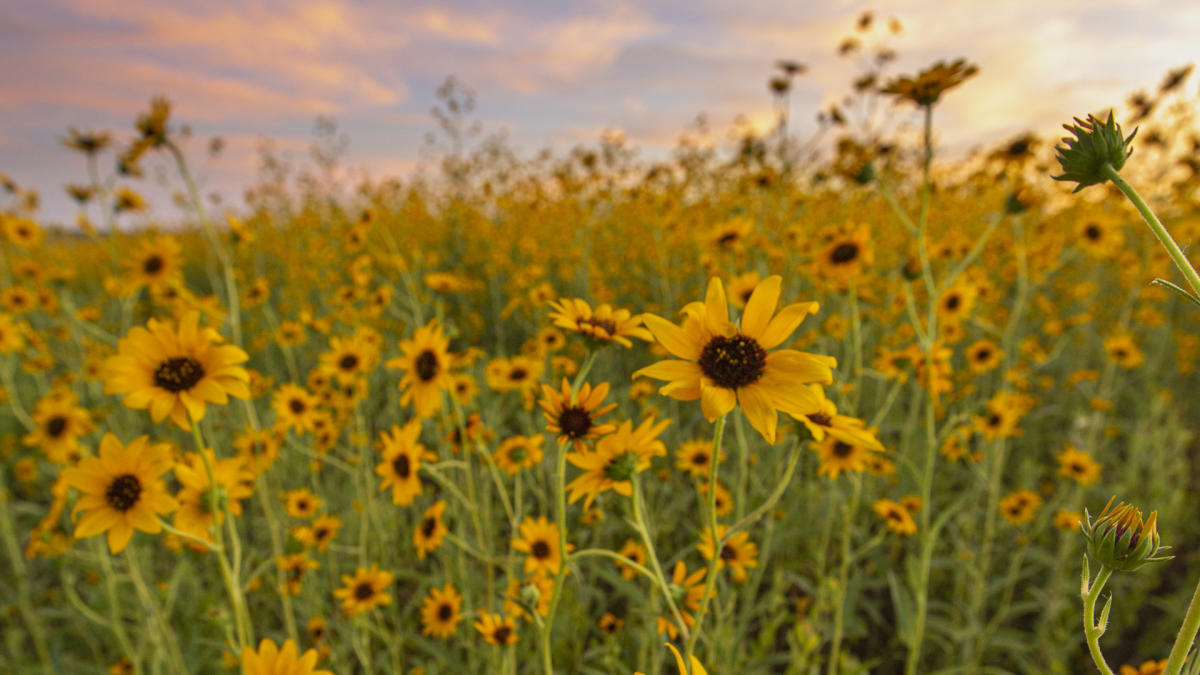 The Pecos sunflower bloom brings new verve to Santa Rosa. ​Photograph by Christina Selby.
In Santa Rosa, a rare sunflower inspires botanists and residents to preserve the spirit of the Cienega.
By Kate Nelson with additional stories by Elizabeth Miller, Maria Manuela, Andi Murphy, Steve Gleydura, and Diana Alba Soular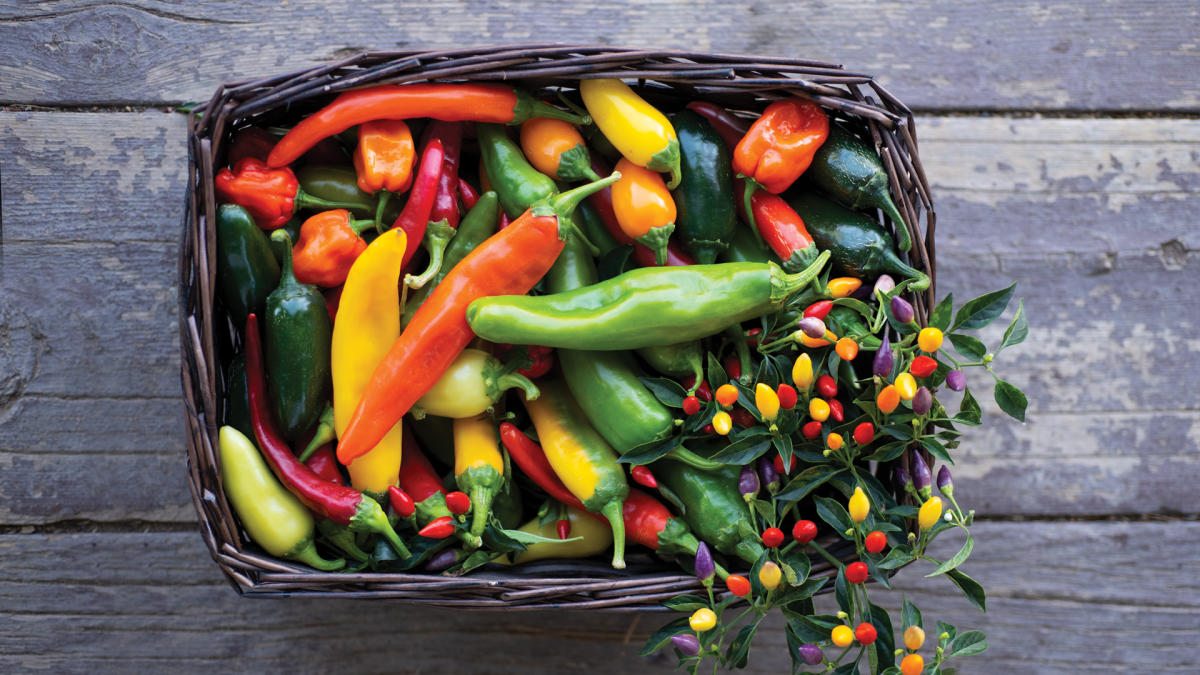 Take your pick. Red, green, or Christmas! Photograph by Douglas Merriam.
New Mexico fuels a global love affair. We dive into the science, the romance, the flavors, and the recipes.
By Ashley M. Biggers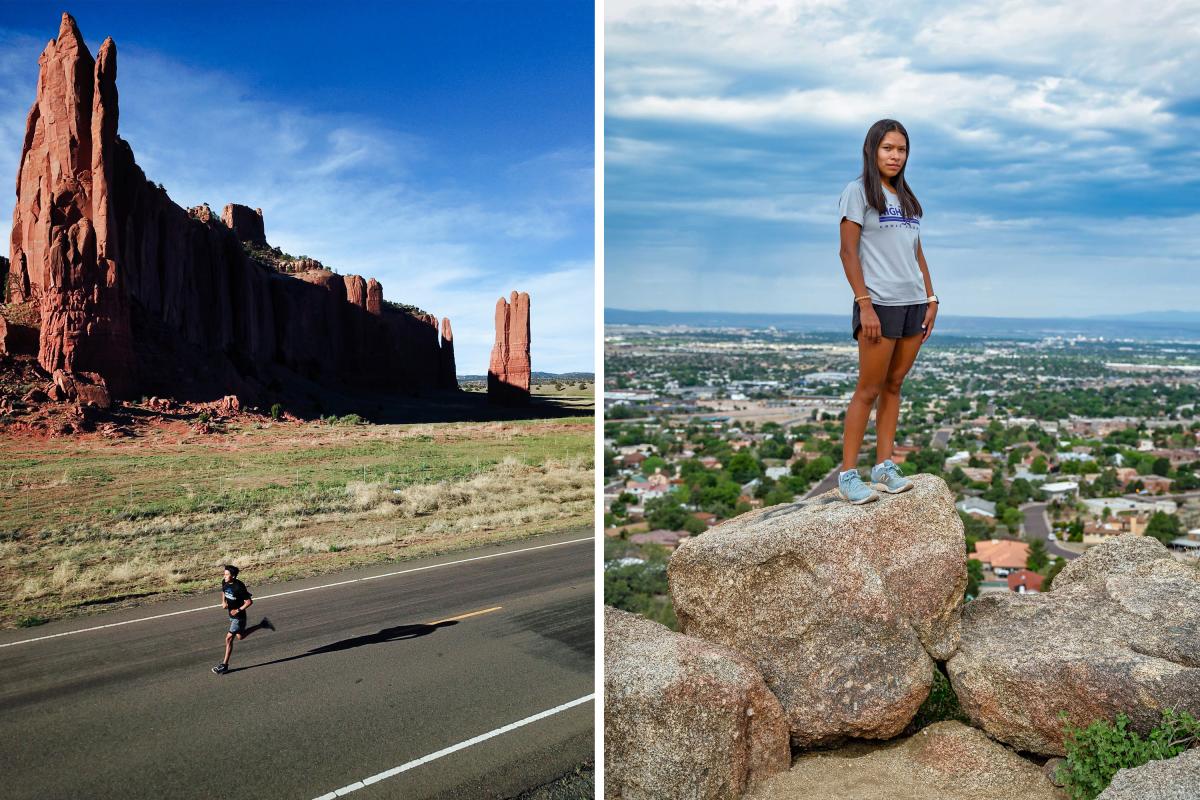 Galvin Curley runs through Bull Canyon, on the Navajo Nation (left), Jasmine Turtle-Morales in the Sandía Mountains (right). Photographs by Steven St. John.
Wings of America teaches Native Americans how to compete as runners—and how to live with pride and grace.
By Jim O'Donnell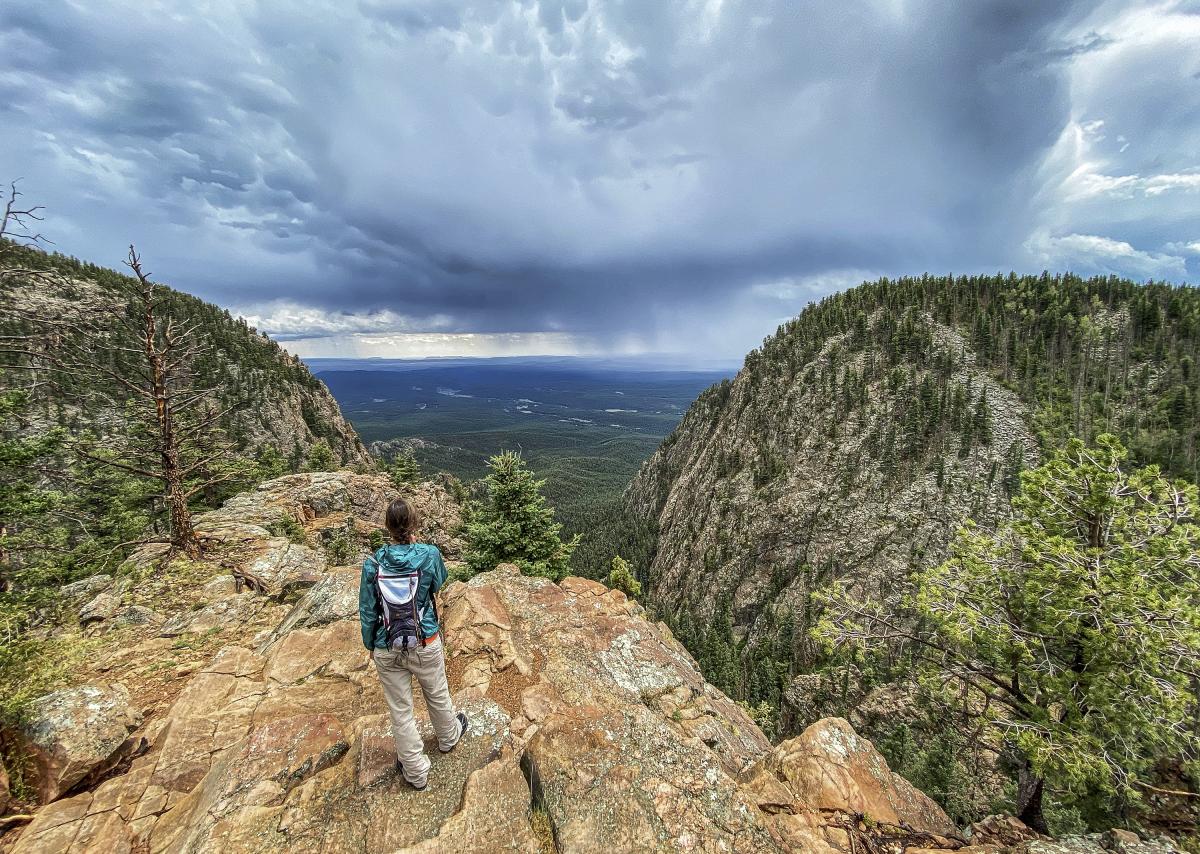 Rasa Lila O'Donnell pauses to take in the expansive view from an outcrop on the Hermit Peak Trail. Photograph by Jim O'Donnell.
As the pandemic reduced the size of their world, one Taos family took on a 120-hike challenge and found a new path.